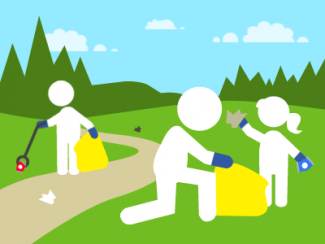 Volunteers are sought for village litter picking, on the first Thursday of each month starting at 12:00 at the village hall. Simple professional litter picking-up mechanical sticks (to avoid bending) and bags provided. Let's take pride in our village!
At the time of writing we are paused due to Covid restrictions (Dec 2020 won't go ahead)
Just come on first Thursday of each month from 12-2 (or whatever time you can spare), at Beare Green village hall.
John Roche – to check for occasional, rare cancellations, write to jf.roche@tiscali.co.uk or phone 07914 894 932.