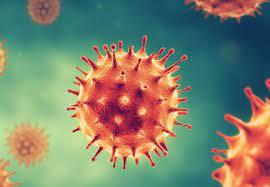 A covid vaccination service run for the NHS by South St Pharmacy at the hall can be booked at weekends (Sat/Sun) via the NHS covid hub as below.  If you keep an eye on the South St Pharmacy facebook page (link below), when vaccine supplies are good, drop-ins are accepted, but this is not always the case so do check there on Friday ahead of each weekend, or check the NHS "grab a jab" site on Fridays - and you can book a shot at the hall via :
https://www.nhs.uk/conditions/coronavirus-covid-19/coronavirus-vaccination/book-coronavirus-vaccination/
If you've questions ring the vaccine manager on 01306 884987; it is not run by BGCA, so BGCA cannot answer your questions. 
The vaccination service at the hall will continue on weekends as far as December; BGCA is very pleased to hire out the hall so as to locally do our bit to help the NHS vaccinate our way out of the crisis - the only way to save lives and bring it to an end - minimising the distance locals here have to travel, which many have told us they appreciate. 
More than 99% of people dieing of Covid-19 are not fully vaccinated, and intensive care units around the world are almost exclusively populated with the unvaccinated; so far in the UK there have been no deaths from the covid virus of people below 50 who are fully vaccinated (add 2 weeks for the shot to take effect).  Don't be one of the people reported in newspapers after they die : people who thought themselves immune due to relative youth and good health, or that the virus didn't exist or was a bizarre, gigantic conspiracy, or that lots of vitamin C and horse worming pills would prevent or cure it, which they don't .... then falls seriously ill (this virus is a bit of a lottery) and tragically regrets too late not being vaccinated, asking their spouse to post a message recommending their friends ignore what they said before and get the shot : get your shot.  
Please do not call the BGCA bookings secretary about vaccinations; instead call the vaccine manager on 01306 884987
For more information visit: